Whitebark Gift Cards
A Gift They'll Really Love
Located just off the lobby, Whitebark features great food, a contemporary ambiance and great views of Mammoths soothing surroundings.
Purchase Whitebark Gift Cards
Get into the spirit of giving with a Whitebark Gift Card. Purchase your gift cards at Whitebark Restaurant Bar & Lounge or call 760-934-0400.

Learn more about Whitebark >>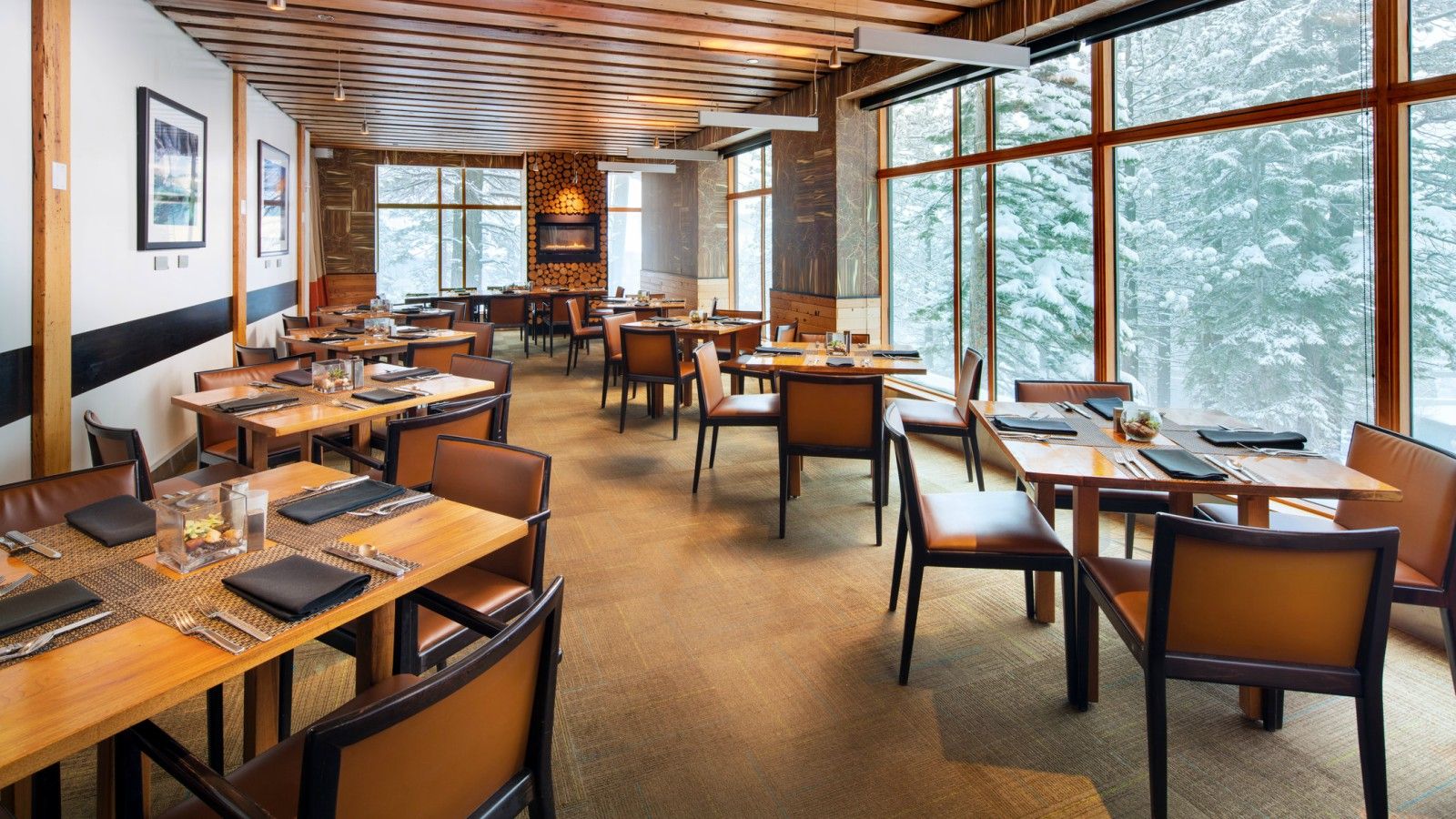 Unique Features of Whitebark
Some unique features of the restaurant are the types of wood used in its construction. Reclaimed from barns on the East coast of the United States, the American Chestnut wood that is used throughout the Whitebark was gathered from Pennsylvania, South Carolina and Virginia.

Other unique features within the Whitebark include the bar area where there are 375 California River Rocks hanging over the bar (approximately 2 tons of rock hang over the bartender area). Seven larger river rocks are also suspended from the entrance of the restaurant.
About Whitebark
Cuisine: Contemporary
Atmosphere: Casual sophistication
Setting: Rustic alpine with a modern flair
Smoking Permitted: No
Hours: 7:00 AM - 11:00 PM